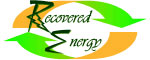 Products for Handling Oily Water in Bilges, Sumps, Compressor Condensate and many Industrial Applications.
Boss Oil Water Separator Advantages & Benefits:
Complete – Ready to Operate
BOSS oil water separator units are shipped complete with motor, pumps, piping and controls and are ready to be easily installed and operated without delay.
Automatic Operation
Operation of this unit is a simple process. With just a little training the system can be started and runs automatically from that point on.
Simple Reliable Design & Operation
These oil water separator systems are designed to be simple. No complicated piping or schemes. Reliability comes as a result of the solid construction, the lack of moving parts and the simplicity.